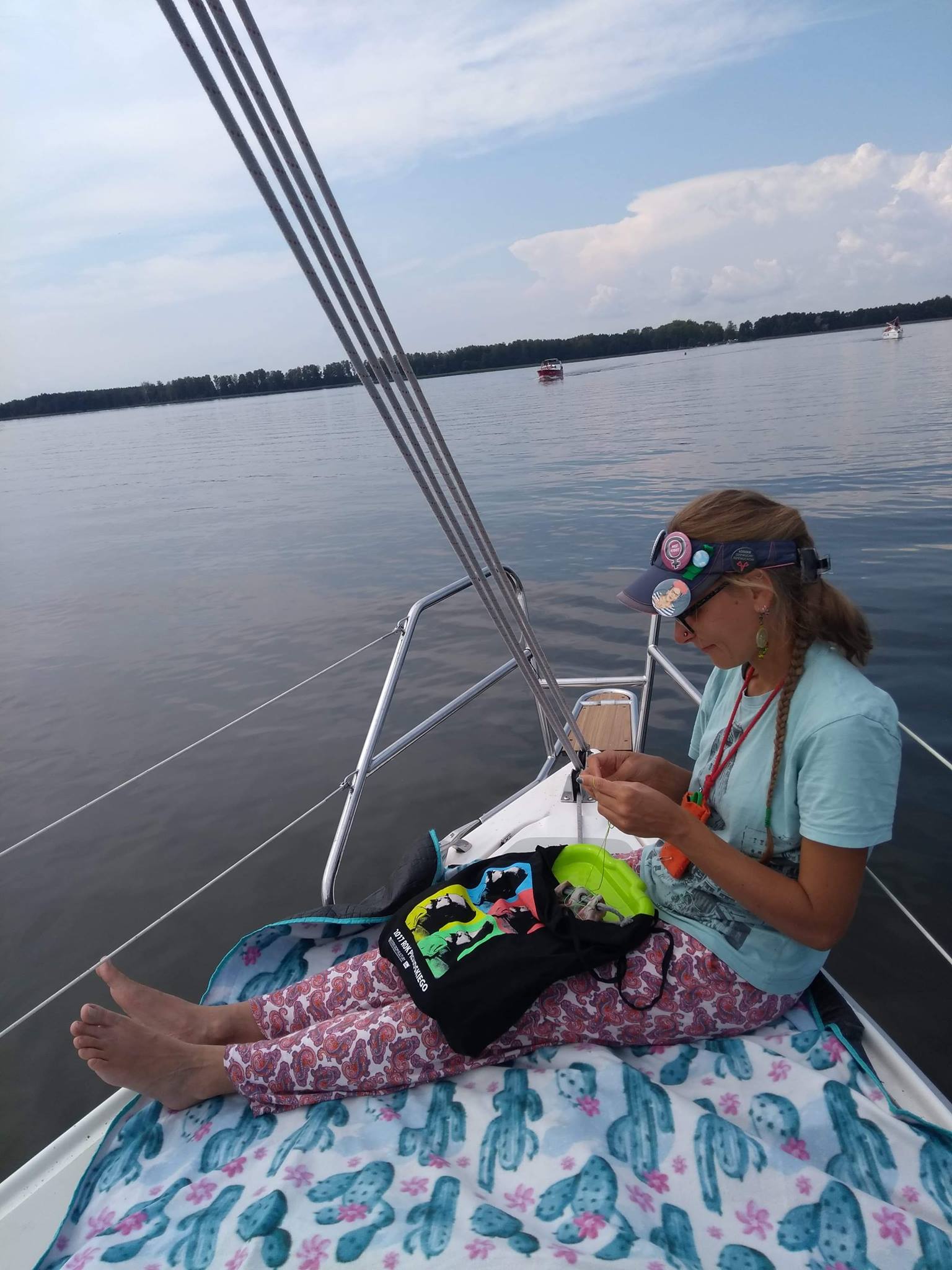 Katarzyna Mądrzycka-Adamczyk
An artist, educator, culture animator, activist, and accessibility leader. She has graduated from the Strzemiński Academy of Art Łódź. She has organised several action crocheting artistic actions that  involved collective crocheting of such banners as: SISTERHOOD!, EMPATHY, and ECOFEMINISM.
In her individual artistic work, private strands intertwine with public and political ones. Ja czuję! (I feel!) (2020), Tort na stulecie praw wyborczych Kobiet w Polsce 1918-2018 (Birthday cake for the centenary of women's electoral rights in Poland 1918-2018) (2018), Poczuj (Feel it) (2018), Ja dziergam a tu kipi! (I'm crocheting and it's boiling over!)  (2013) Ja dziergam a świat WRZE! (I'm crocheting and the world IS RAGING!) (2019), Damski bokser (Wife beater) (2013), Kura domowa (Hausfrau) (2012).
She has created the Ja, Kosmos (Me, cosmos) artistic project –  a kind of a journal, both private and public – that has been crocheted since 2012. The documentation of the project – crochetselfie  – can be found at www.facebook.com/ja.kosmos.kma.
She is a columnist  in the Silne aperiodic  with a column called Szydełko w akcji (Crochet in action), and a co-author of the Książka do zobaczenia (A book to see) publication. Some of her workshops have become the basis for the script of the Kulturanek program.
She has participated in several dozen national and international exhibitions. Her works are in the collections of the Central Museum of Textiles in Łódź, the Craft Museum in Krosno and in private collections in Poland and abroad.