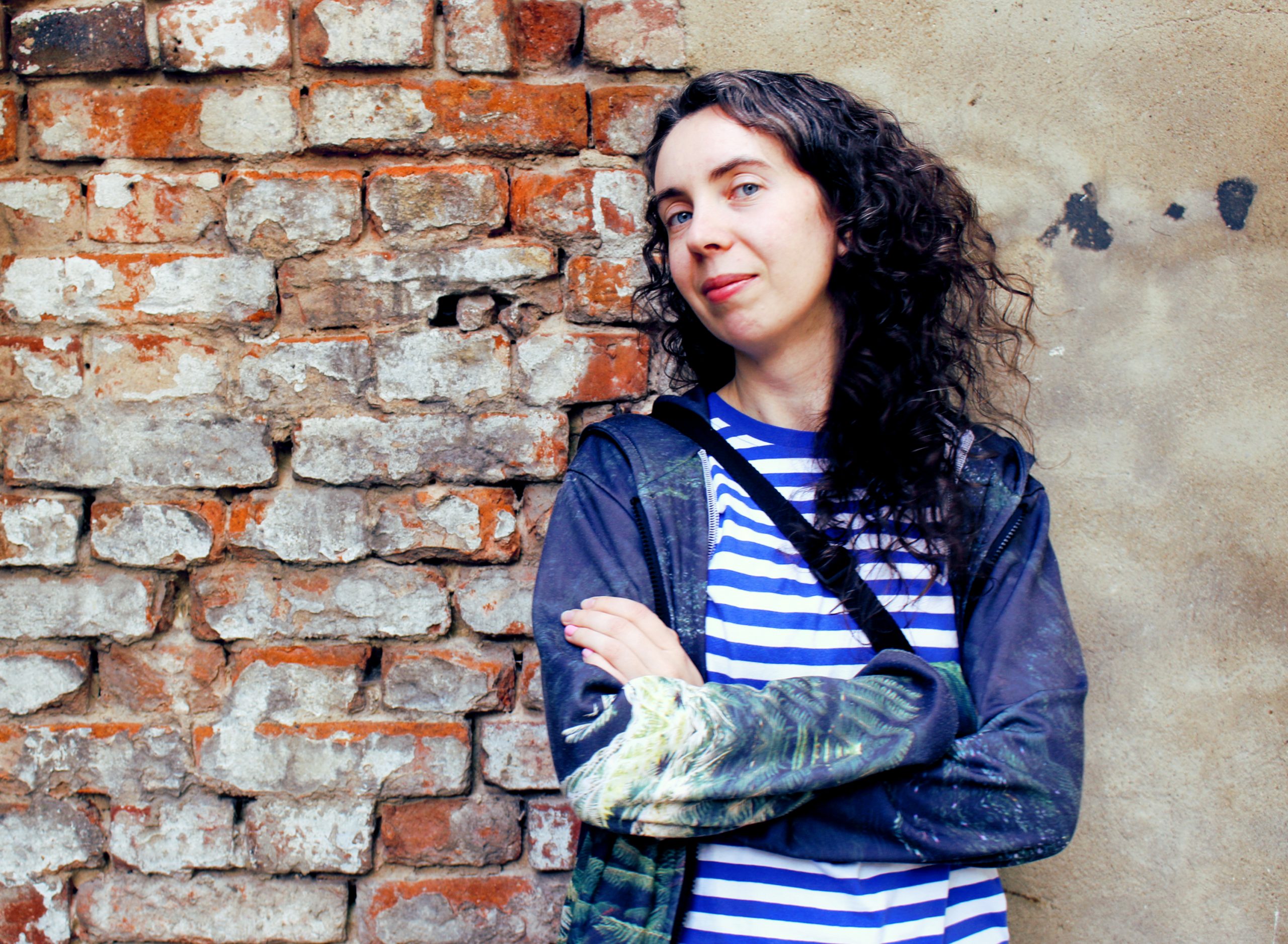 Justyna Jakóbowska
A graduate of the Strzemiński Academy of Art in Łódź. She creates live video projections: video art & vj-ing. She has been working as a vj since 2008. She performed, among others, as part of the Contem ucha at the Łódź Philharmonic (2008), and Warsaw Autumn (2009). She received a
scholarship from the Mayor of Łódź for the Podziemna rzeka (Underground river) audio-video in 2018. Drawing, painting, action and artistic intervention, as well as the art of installation are also close to her heart. She curated the Dobro i Piękno (Good and Beauty) site-specific project between 2009 and 2013. She runs a blog intended as a drawing diary where she observes everyday life and its inconspicuous aspects. 
Her works have been presented at the Suoja Shelter Festival Laboratory in Helsinki (2019); the Experyment International Festival in Zbąszyń, Poland (2018); at the
Massolit Cafe Gallery in Budapest, Hungary (2014); at the We+our+us artistic exchange in South Korea (2014); at the Transparent collective exhibition in Veliko Tarnovo, Bulgaria (2012); at the Dzowanie się Festival of improvisation in Olsztyn, Poland (2012); Project River, in Cetateni,
Romania (2009); the Loadz of Berloons workshop that ended with a collective exhibition at the  Happenstudio Berlin Mitte (2008), and many more.