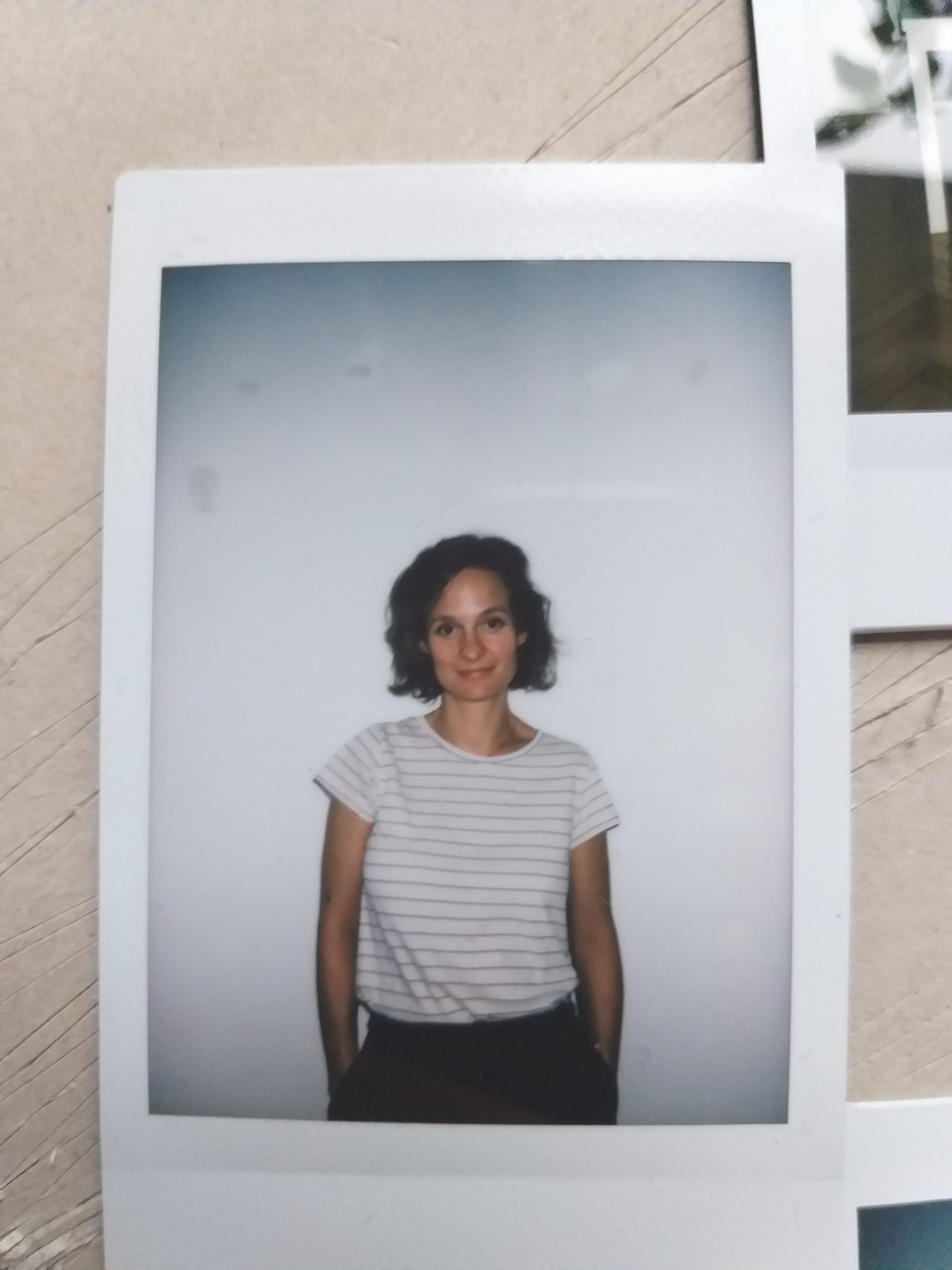 Anna Orlikowska
She uses a variety of mediums in her work. She creates videos, spatial arrangements, and photographs. She observes imperceptible, minor phenomena that are usually ignored or  perceived as too ordinary by other artists.
She graduated from the Strzemiński Academy of Art Łódź and gained her PhD from the Faculty of Multimedia Communication at the University of Fine Arts in Poznań in 2015. She was awarded 
the Young Poland program scholarship (2010) and scholarships from the Minister of Culture and National Heritage in 2008 and 2006. She received a distinction in the "Spojrzenia" (Views) competition organised by the Deutsche Bank Foundation and the Zachęta National Gallery of Art (2005). She was a finalist of the Vordemberge-Gildewart Foundation competition co-organised by MOCAK in Krakow (2009). She was also awarded with the Grand Prix at the "Przeciąg" (Draught) Festival of Young Arts in Szczecin (2009). She has completed artistic residencies at Headlands Center for the Arts, San Francisco (2010), Futura Center for Contemporary Art, Prague (2008), FACT (Foundation of Art and Creative Technology), Liverpool (2007) and Deutsche Bank Studio, Berlin (2006).
Selected group exhibitions: "& – różnica i powtórzenie" (& – difference and repetition), Museum of Art in Łódź (2017), "Dotyk – o sztuce haptycznej" (Touch – about haptic art), BWA Kielce (2016), "Ars Moriendi/Sztuka Umierania" (the Art of Dying), BWA Tarnów (2015), "Dziedzictwo/ Patrząc na Brandta" (Heritage/Looking at Brandt), the Centre of Polish Sculpture in Orońsko (2015), "Mobil Time/Body Imaging", Shin Leh Yuan Art Space, Taipei, Taiwan (2015), "Zbrodnia w sztuce" (Crime in Art), MOCAK, Krakow (2014), "People are Strange", BWA Olsztyn (2014), "Es ist Zeit für Turnschuhe!", Künstlerhaus Dortmund, Dortmund (2012), "Biennale for Young Art", MMoMa, Moscow (2010).
You may find her works at the Zachęta National Gallery in Warsaw, the Museum of Art in Łódź, the Museum of Contemporary Art in Szczecin, and many more.