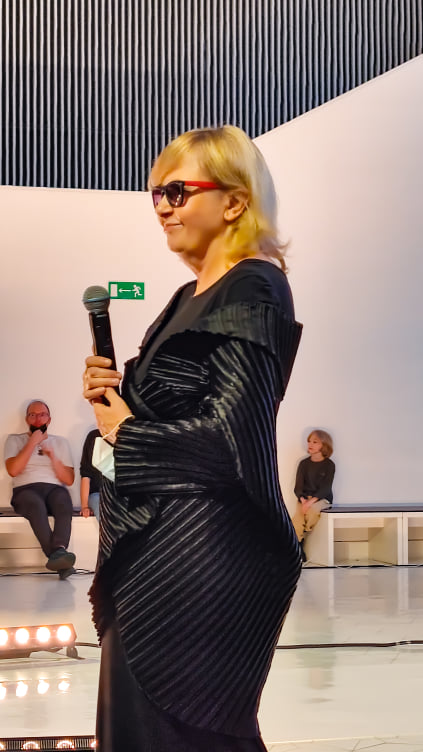 Aurelia Mandziuk
An artist, curator and art animator. She graduated from the Strzemiński Academy of Art Łódź. She works with fabrics, creates objects and installations at the crossroads of many art fields. Her works relate to her personal experiences and interpersonal relationships. Her recent works revolve around reciprocal communication and interpersonal relations: Króliczek (Bunny), a re-enactment of Katarzyna Kobro's toy (acting in a process), and the site-specific Kody Dialogu (Codes of Dialogue) – typo-installations, as an ephemeral trace in the context of place and people.
Such an attitude was undoubtedly influenced by a specific tradition of the artistic life in Łódź, her hometown, where she has lived and worked. Her works have been presented at 15 individual exhibitions in Poland and Germany, and over 150 exhibitions in Europe, the USA and Asia. She initiated and participated in various international art projects. She is the creator and was a director of the PATIO Art Centre in Łódź for many years. She is also a co-founder and a member of the Art and Documentation Association.
She works as a professor at the Faculty of Design of the Academy of Art in Szczecin.